New Graduate Opportunities
Administrative Fellowship Program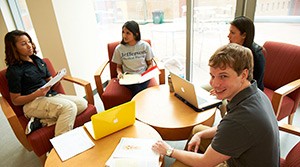 Jefferson's one-year Administrative Fellowship Program provides fellows with practical experience in healthcare management and is one of the oldest in the country.  This highly competitive program is available to Master-level graduates wanting to pursue hospital administration careers.
Call for Fellowship applications is between August and September each year.
Entry Level Opportunities
Jefferson offers employment opportunities in a variety of areas at an entry level that will help you establish your future career potential.  Whether you are graduating with a degree in Nursing, IT, Marketing, Finance, Allied Health – Jefferson is the place to start your career!