Student Opportunities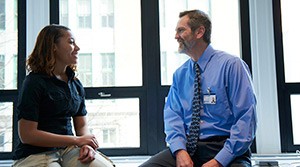 Jefferson offers part-time, per diem, weekend or temporary opportunities that allow students currently matriculating in degree programs to earn income and gain hands on experience in the area of interest.  Students can benefit from the flexibility in scheduling and level of support our experienced staff provides to them in the work setting.
Nurse Extern
Nursing students who have successfully completed one semester of a medical/surgical clinical rotation may be eligible to participate in Jefferson's Nurse Extern Program.
Pharmacy Intern
Pharmacy students currently matriculating Pharmacy programs develop hands on experience through working with a team of highly qualified Pharmacists and Pharmacy residents.
JeffTemps
JeffTemps is Jefferson's own temporary employment agency, offering a variety of opportunities throughout campus.