Hiring Process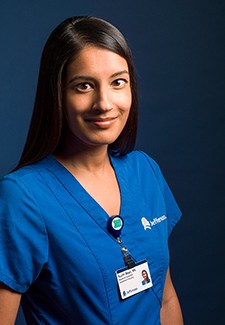 First Step: Apply Online
The first step to become a Jefferson nurse is to apply online. 
After you have successfully submitted your online application, you will receive a confirmation e-mail from us. Our Nurse Recruitment staff reviews all applications and carefully selects qualified candidates to interview. If we contact you to schedule an interview, we will follow up with an e-mail to confirm your appointment.
Second Step: Your Interview
Your interview will begin at the Jefferson Nurse Recruitment Center located at 833 Chestnut Street, Suite 920.  A recruiter will meet with you to discuss the position as well as details about compensation and Jefferson's employee benefits package. You will also meet with the hiring manager.
Please bring the following items to your interview:
All candidates are required to bring proof of BLS and an updated hard copy resume, including specific months and years of experience, for example, July 2000 to August 2008 and August 2008 to present.
Nurse extern candidates and new RN candidates should bring an unofficial transcript.
Experienced RNs should bring a copy of their last performance appraisal. Critical care and telemetry nurses should also bring proof of ACLS, dysrhythmia and critical care courses.
How to Get to the Nurse Recruitment Center
The Nurse Recruitment Center is located at 833 Chestnut Street, Suite 920 (on the northeast corner of 9th and Chestnut Streets). Visitors should stop by the reception desk in the lobby for a visitor pass to the 9th Floor. You will need a government issued photo ID to present to the reception desk.
Free parking is available on the day of your interview at the LAZ Lot, 107 S. 10th Street, Philadelphia, PA, 19107. Please ask the Nurse Recruitment staff for a paid pass before you leave.
Jefferson is also easily accessible via SEPTA's Regional Rail to the Jefferson Station and via the PATCO to the 8th and Market Street Station.
Internal Applicants (Employees)
Employees applying for job opportunities must utilize the PeopleSoft Self Service system.
Internal applicants should refer to Jefferson's policy regarding transfer eligibility. In general, you must be in your current position for one year and in good standing with satisfactory performance.
An Equal Opportunity Employer
The Thomas Jefferson University & Hospitals is an equal opportunity employer and does not discriminate on the basis of race, sex, sexual orientation, gender identity, religion, color, national or ethnic origin, age, disability, or veteran status.