Emotional Wellbeing
Jefferson provides programs focusing on physical fitness, stress reduction and emotional wellbeing.
Mindfulness Institute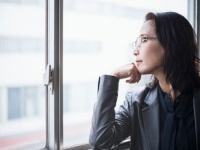 The Mindfulness Institute, a part of the Marcus Institute of Integrative Health, is the region's leading provider of Mindfulness-Based Stress Reduction (MBSR) programs. MBSR programs are offered throughout the year as well as training programs for mindfulness professionals and mindful practices for the workplace.
Employee Wellness Program
LiveWell@Jeff was established to enhance the quality of life of Jefferson employees by promoting healthy lifestyles and reducing the risk of illness. Jefferson has partnered with RedBrick Health to create a rewards program with an interactive online employee portal. Employees can earn financial rewards for participating in healthy activities.
Work-Life Services
FirstCall Employee Assistance provides employees and household members with face-to-face or telephonic counseling and support. These services are made available at no cost.