Emotional Wellbeing
Jefferson provides programs focusing on physical fitness, stress reduction and emotional wellbeing.
Mindfulness Institute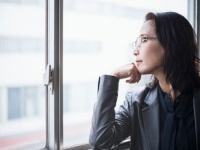 The Mindfulness Institute, a part of the Marcus Institute of Integrative Health, is the region's leading provider of Mindfulness-Based Stress Reduction (MBSR) programs. MBSR programs are offered throughout the year as well as training programs for mindfulness professionals and mindful practices for the workplace.
Wellness Credit Program
Eligible employees can receive a monetary credit each pay period by completing certain wellness requirements throughout the program year. Employees have access to an interactive online employee portal with resources to help you stay motivated and reach your goals. 
Work-Life Services
FirstCall Employee Assistance provides employees and household members with face-to-face or telephonic counseling and support. These services are made available at no cost.