Culture & Environment
Our Family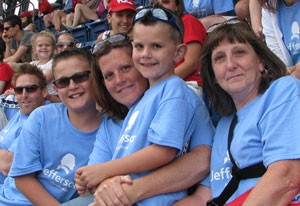 With more than 13,000 employees between the hospital, university and physician practice, what sets Jefferson apart from other academic medical centers, is the undeniable culture created by our employees that fosters a family environment. Many employees have been working for Jefferson for over 10 years, 20 years and even a few over 40 years. Why? They'll all tell you the same thing. It's a family.
It's our family atmosphere that defines the standard for compassionate care we deliver to our patients and the education we provide to the health professionals of tomorrow. We have created an environment that is reflected in our patient and student experience.
Tradition & Innovation
We are also proud of our history and tradition. Established nearly two centuries ago, Jefferson's contributions to advancing the medical field through our research and discoveries have had an enormous impact on the medical field. In this new healthcare environment, we're not just thinking about how to stay relevant; we're setting examples for how to do it. No more so evident than our newest building, whose architecture literally breaks through the city skyline. Jefferson's Accelerator Zone (JAZ) was built to provide a place where students, faculty and employees could collaborate and share ideas, sparking innovation.
Employee Wellness
Our Mission also not only applies to our community, but it especially applies to our employees. Through our wellness program, LiveWell@Jeff, your health is made a priority. We reward our employees for participating in mindfulness programs, attending financial wellness workshops and tracking their physical activity. Jefferson is also the first organization in the region to offer EXOS for its employees. This highly sought after program combines the personal trainer experience into a small group environment with the added benefit of nutrition counseling and a personalized workout program.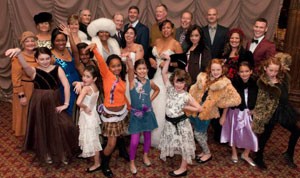 Recognizing Your Career
A great emphasis is also placed on professional development opportunities for our employees and recognizing them for their hard work. Our employees have access to more than 50 courses offered through our Learning and Development department. Each year, close to 1,000 employees attend our annual service recognition celebration to recognize the dedication and personal commitment to Jefferson. All employees can also send an online "Thank You" card in a matter of seconds to a colleague through Jefferson Honors, our online reward and recognition program. In this program, points are earned which can be redeemed in the online catalogue for merchandise with thousands of gifts.