Philadelphia Life
About Philadelphia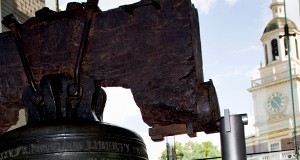 When people think Philadelphia, they imagine the Declaration of Independence, Rocky and passionate sports fans, but the city offers a variety of attractions, culture, entertainment and activities that are sure to bring a smile to your face. Eat at the outdoor cafes along Rittenhouse Square or walk the cobblestone streets in historical Old City and visit the Liberty Bell and Independence Hall. At night explore Market Street's buzzing bars and boutiques or catch a concert at one of the many venues throughout the city. In Philadelphia, you can find almost anything and everything in just a few minutes' walk.
The City of Brotherly Love is one of the most ethnically integrated cities in the United States. It is home to a diverse population that lends its many unique qualities to the culture, food and style of the city.
Some residents choose to live in the city for the ease and convenience of living near Thomas Jefferson University and the immediate access to diverse entertainment. However, Philadelphia's suburbs do not lack entertainment opportunities. Some of the best restaurants are located just a few minutes away from Center City, and the surrounding areas are home to many smaller clubs, bars, bookstores and coffee houses.
Public Transportation
The Southeastern Pennsylvania Transportation Authority (SEPTA) connects inner Philadelphia with the surrounding suburbs. Utilizing trains, buses and the subway, you're always a short trip away from Jefferson or the bustling suburbs around it.
For longer distance trips, Amtrak (1-800-USA-RAIL) and Greyhound/Trailways (1-800-231-2222) buses each have stops inside the city, making it easy to travel up and down the East Coast. Amtrak trains leave from 30th Street Station and the bus terminal can be found at 10th and Filbert Streets behind the Gallery.
Need to get somewhere and don't have time to work around bus or train schedules? Philadelphia's two major taxi companies are Yellow Cab (215-922-8400) and United Cab (215-625-2881).
BUS - Schedules are available at the SEPTA website, the office at 1234 Market Street, the Gallery at Market East, and from the bus drivers. Routes and schedules change often.
SUBWAY - There are two main subway lines: the north and southbound Broad Street line and the east and westbound Market Street-Frankford line. The Broad Street line station nearest Jefferson is on Broad Street between Walnut and Locust Streets. The Market Street-Frankford line can be accessed near us at 11th and Market Streets.
REGIONAL RAIL LINES - Trains travel to many of the Philadelphia suburbs and Philadelphia International Airport, leaving from Jefferson Station (formerly Market East) at 11th and Market Streets, just a few blocks from campus.
PATCO - This high-speed line travels to and from New Jersey. The PATCO station nearest campus is at 10th and Locust Streets.