Employee Rewards & Recognition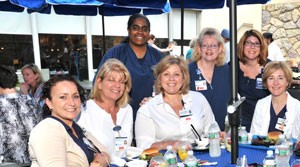 At Jefferson, we greatly value our employees and faculty and the contributions they make every day.  To that end, we have established reward and recognition programs to show our appreciation and gratitude to everyone who plays a part in making Jefferson great.
Jefferson Honors is the online home for reward and recognition programs for employees and faculty.  Within the Jefferson Honors online portal, managers can recognize their staff members for their contributions and employees can recognize peers as well.  Jefferson Honors also includes nomination programs where employees and teams can be recognized for demonstrating values, behaviors and efforts that align with Jefferson's mission.  Through many of these programs, employees and faculty members can earn points which can be redeemed for a variety of rewards.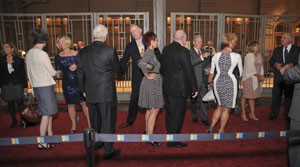 Jefferson also hosts an annual Service Recognition Celebration which honors employees celebrating a milestone service anniversary. This can't-miss event is a great way to celebrate our employees and all the tremendous work they do at Jefferson!