Faculty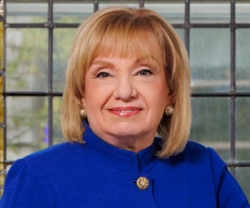 Mark L. Tykocinski, MD, Provost and Executive Vice President for Academic Affairs Anthony E. & Gertrude M. DePalma Dean, Sidney Kimmel Medical College
Our faculty are our most important asset. It is through our faculty that we achieve our mission to transform education, clinical care and research to best serve our patients and students.   
Quality Health Sciences
Education Since 1824
At Jefferson, We Improve Lives.  Founded in 1824 as the Jefferson Medical College, now the Sidney Kimmel Medical College (SKMC), Thomas Jefferson University also includes the Jefferson College of Life Sciences, Jefferson College of Health Professions,  Jefferson College of Nursing, Jefferson College of Pharmacy, and Jefferson College of Population Health.
We are located on 13 acres in Center City, Philadelphia and enroll more than 3,700 future healthcare professionals who receive exceptional education from 3,200 full and part-time faculty nationally and internationally recognized in their fields of expertise. Over the past five years, University graduation rates have been at or exceeded 90 percent.
From our modest beginnings in George McClellan's office across from Independence Hall, Thomas Jefferson University is the largest free-standing health center in Philadelphia. We are recognized for our founder's revolutionary approach to medical education – supervised student participation in the care of patients.
The University Today
Today, Sidney Kimmel Medical College is one of the largest private medical colleges in the nation, awarding more than 30,000 medical degrees to nationally and internationally recognized alumni. Our Occupational Therapy Program, offered in the Jefferson College of Health Professions, is ranked among the top ten in the nation by U.S. News & World Report.
Jefferson's College of Nursing graduates regularly score among the highest in Pennsylvania on national licensure and certification examinations, and we've been educating these clinical nurse leaders for more than 120 years. More than 98 percent of graduates in the Jefferson College of Pharmacy who took their licensure exam this year passed the demanding test, and The Jefferson College of Population Health is the first such designated College in the country.
Jefferson (Philadelphia University + Thomas Jefferson University) is nationally known for its interprofessional approach to education. We support active student learning through the Dr. Robert and Dorothy Rector Clinical Skills and Simulation Center, which boasts over 60,000 sq. ft. of learning and teaching space. The Center has over 130 standardized and simulated patients, 28 exam rooms and 8 control rooms with digital recording systems and videoconferencing. An additional 3,000 sq. ft. is used for pharmacy simulation.
Supporting student and faculty learning, The Center for Teaching and Learning (aka the Scott Memorial Library) has one of the region's best collections of life sciences publications — with more than 220,000 books and bound print journals, and over 6,000 electronic journal subscriptions.
Public and private funding of Thomas Jefferson University research exceeds $88 million annually, with more than 1,500 active research studies.
Today, Jefferson, along with its clinical partner Jefferson University Hospitals, annually treats more than 46,000 inpatients and 1,000,000 outpatients.
We can only achieve our mission, vision, values and strategic goals through a committed and loyal work force. Jefferson offers competitive salaries and benefits and helps employees balance work and home life.
---
An Equal Opportunity Employer
The Thomas Jefferson University & Hospitals is an equal opportunity employer and does not discriminate on the basis of race, sex, sexual orientation, gender identity, religion, color, national or ethnic origin, age, disability, or veteran status.