TJUH Nurse Residency Program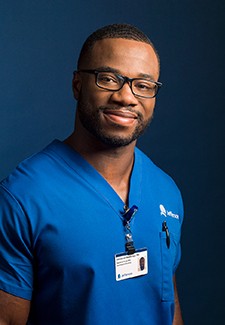 The Jefferson Nurse Residency Program, located at Thomas Jefferson University Hospitals in Philadelphia, is designed for new to practice nurses to support their transition from student to professional nurse. The Jefferson Nurse Residency Program participates in the national Vizient/AACN Nurse Residency ProgramTM Through a partnership with Jefferson College of Nursing, the Jefferson Nurse Residency Program seeks to promote the quality and safety of patient care through nursing excellence by providing support and education to the new-to-practice nurse.
During the first year of practice, new-to-practice nurses' progress from advanced beginners to competent practitioners through participation in centralized, unit specific precepted orientation and the 12 month Nurse Residency Program. A structured series of learning and work experiences that focus on knowledge application and skill acquisition assist the new nurse into professional nursing practice.
Experienced nurses and interdisciplinary faculty facilitate learning through interactive sessions and case scenarios with special emphasis on:
Patient Safety
Communication
Critical Thinking  
Leadership  
Professional development
Evidence-based practice
Participation is required for all new hires that are new to practice. There is not a separate application for this program. Please apply online for appropriate staff nurse positions. Jefferson requires all new graduates to have a Pennsylvania Registered Nurse License prior to starting.
It is the goal of the Jefferson Nurse Residency Program the nurse resident will:
Transition for advanced beginner to competent professional in the clinical environment.
Develop effective decision-making skills related to clinical judgment and performance.
Develop clinical leadership at the point of care.
Strengthen his or her commitment to nursing as a professional career choice.
Formulate an individual professional development plan for his or her new clinical role.
Incorporate evidence-based practice in the care he or she provides.
Accreditation